FEAR OF THE GAP
USING DATA TO ALIGN CHANNEL SALES AND MARKETING
WEBINAR HIGHLIGHTS
"Without data, you're just another person with an opinion."
In this insightful webinar, you'll learn how the power of data can help bridge the gap between sales and marketing.
Sign up to get the latest webinars, news, and more from ChannelAssist!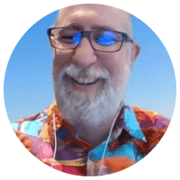 Brooke Friendly - Speaker
Vice President, Marketing - ChannelAssist
Brooke is an experienced Marketing Professional with a demonstrated history of working in the information technology and services industry developing diverse customer solutions and revenue-generating campaigns through new and innovative content for digital, web, video, radio, print & social media on a national scale.

He is NPS certified, passionate about collaboration and creativity, and skilled in Campaign Strategy and Design, Marketing Management, Sales, SEO, and Loyalty Rewards.

‍
Paul Schroeder - Speaker
Senior Account Executive - ChannelAssist
Paul has over 15 years of sales and channel experience in Fortune 500 companies. Paul is a seasoned professional with a proven track record of delivering ideas and finding solutions.

Paul firmly believes that the solution to channel performance is through the engagement of the channel sales reps themselves. He has helped companies get the most out of their sales channel investment.

Paul's in-depth understanding of the channel allows him to structure solutions to create value for clients effectively. There is no challenge that Paul will not take on.